free trial
If you want 3 days free trial code of our iptv service. just fill this Contact Form. we will send the Trial Codes to your email  as soon as possible. If not received it after one day, please check your Spam Box. Or contact us directly at [email protected], Or get by yourself:
Free Trial include most of  the live TV, 3000 optional subtitle vod, 7 days catchup playback(plus version).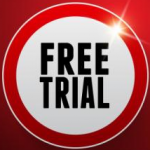 If saying invalid Code when recharge in, please check:
(1) Check the fill codes is the correct code number.
(2) Check the apk version is correct version.
Plus Version code with 'c' ending.
(3)Test Code only used one time in one box
We will respond to your email as soon as possible. Note that our sales office hours are 08:00 – 24:00 HKT.