On September 1st at 0:00 Beijing time, the draw ceremony for the 2023-2024 Champions League group stage was successfully held in Monaco. After the draw, the group results were announced!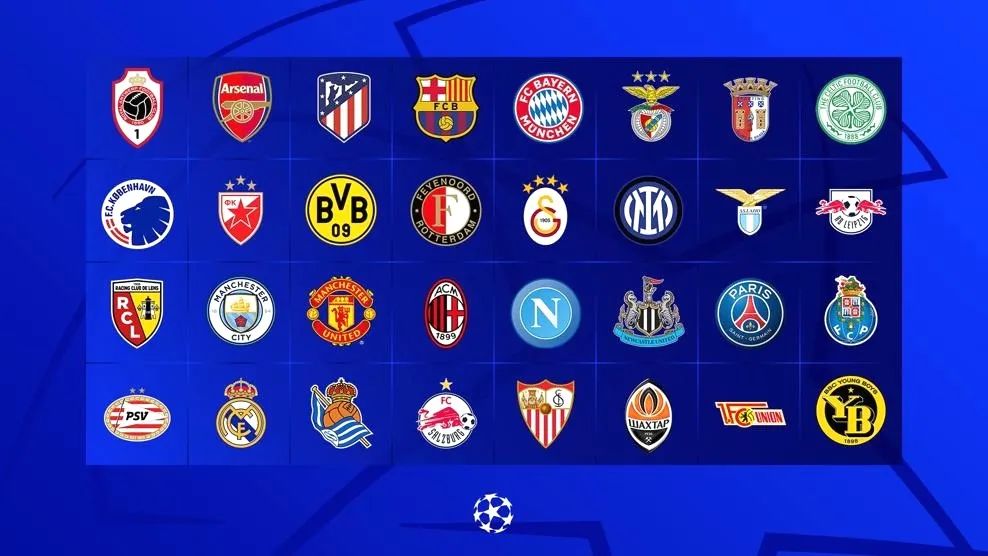 The grouping rules for the top 32 teams in the group stage are very simple, and there will be 8 ABCDEFGHs in each group, with 4 teams of different grades. Teams in the same league will not be drawn into the same group.
The grouping of the heaviest lottery ceremony is as follows!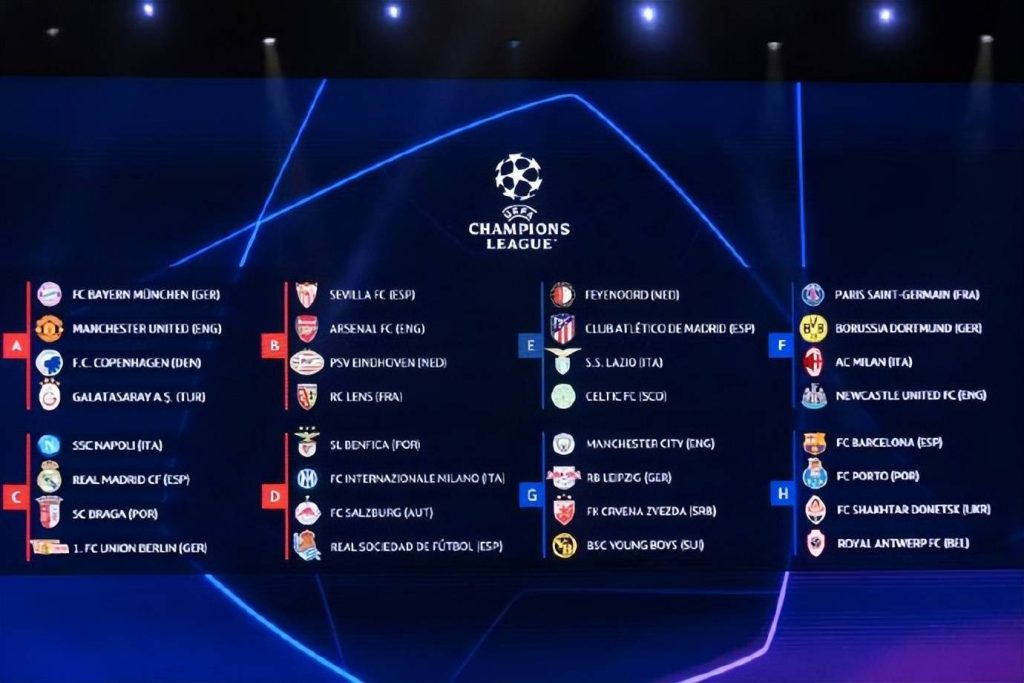 Group A: Bayern Munich 🇩🇪、 Manchester United 🏴󠁧󠁢󠁥󠁮󠁧󠁿、 Copenhagen 🇩🇰、 Galatasaray 🇹🇷
Group B: Sevilla 🇪🇸 、 Arsenal 🏴󠁧󠁢󠁥󠁮󠁧󠁿、 Eindhoven 🇳🇱、 Lance 🇫🇷
Group C: Naples 🇮🇹、 Real Madrid 🇪🇸、 Braga 🇵🇹 、 Union Berlin 🇩🇪
Group D: Benfica 🇵🇹、 Inter Milan 🇮🇹、 Salzburg Red Bull 🇦🇹、 Royal Society 🇪🇸
Group E: Feyenoord 🇳🇱、 Atletico Madrid 🇪🇸、 Lazio 🇮🇹、 Celtic 🏴󠁧󠁢󠁳󠁣󠁴󠁿
Group F: Paris Saint Germain 🇫🇷、 Dortmund 🇩🇪、 AC Milan 🇮🇹、 Newcastle United 🏴󠁧󠁢󠁥󠁮󠁧󠁿
Group G: Manchester City 🏴󠁧󠁢󠁥󠁮󠁧󠁿、 Leipzig 🇩🇪、 Red Star Belgrade 🇷🇸、 BSC Young Boys 🇨🇭
Group H: Barcelona 🇪🇸、 Porto 🇵🇹、 Donetsk Miner 🇺🇦、 Antwerp 🇧🇪
The name of this year's Death Group naturally falls into Group F. Paris Saint Germain, Borussia Dortmund, AC Milan, and Newcastle United have formed the Super Death Group for this season's Champions League!
Group F will undoubtedly be the external focus of this season's Champions League group stage. The Bundesliga powerhouse is facing a battle with traditional Italian giants, as well as a direct dialogue between Qatari and Saudi tycoons.
Toni will return to San Siro, and of course, the Rossoneri players may also encounter Donaruma on the field. Mbappe may also meet his Serie A home team Milan!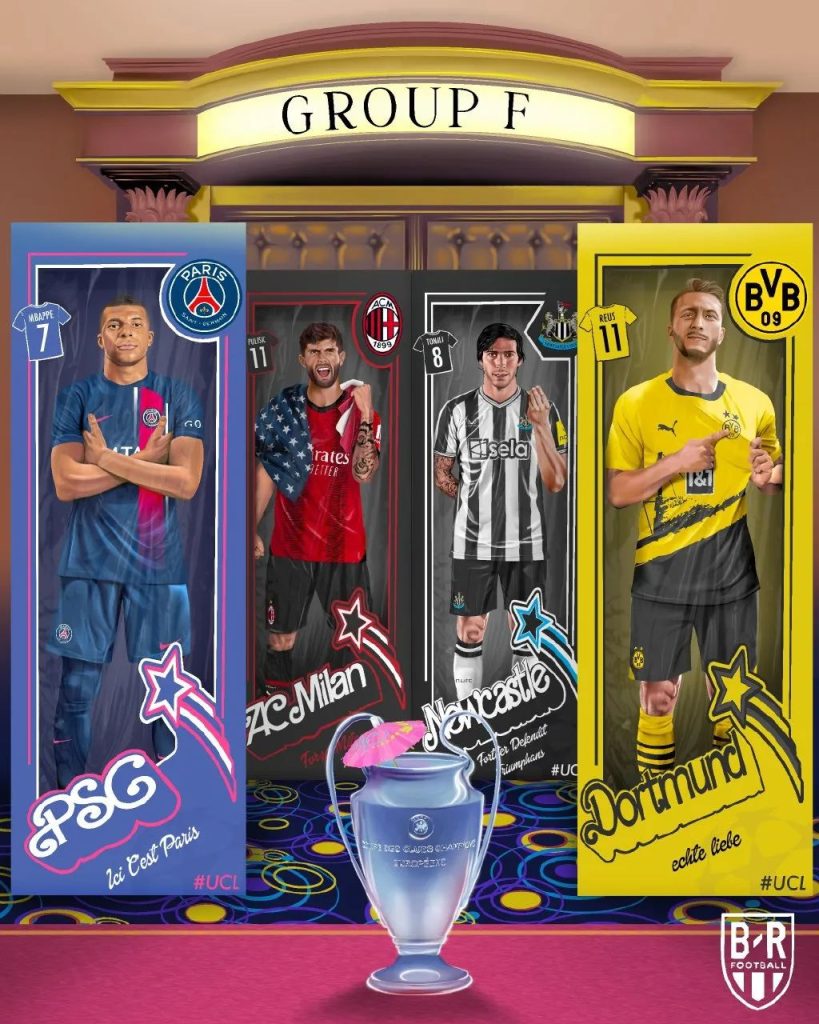 Who can ultimately advance from this death group, and who will have no choice but to be eliminated. It has to be said that Milan is really in danger this time. Fans think, who can break through from Group F?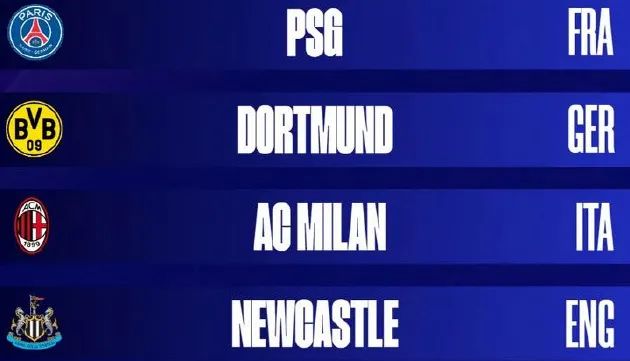 In contrast, Manchester City in Group G and Barcelona in Group H laughed, and their overall strength is definitely the only level in the group, and they have basically stabilized their progress from the group stage.
Other groups, relatively speaking, are not as exaggerated as Group F, but there are also various highlights. For example, in Group A, there are Bayern Munich and Manchester United, and Kane will once again face English Premier League teams, which are also two teams that former German midfielder Schweinsteiger has played for in his career. On the side of Group B, Arsenal once again encountered Sevilla who had played in the Europa League!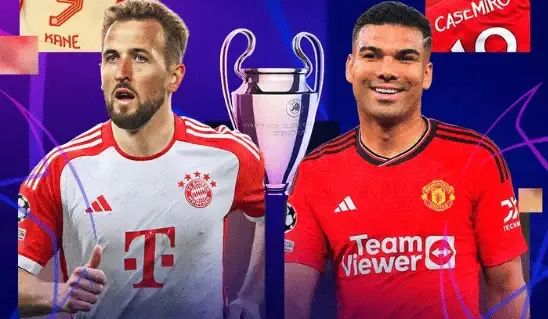 UEFA's Player of the Year and Coach of the Year have undoubtedly been awarded to Harand and Guardiola from Manchester City! Last season in European football, Manchester City was the most shining team, let's see if they can continue their strong performance in this season's Champions League.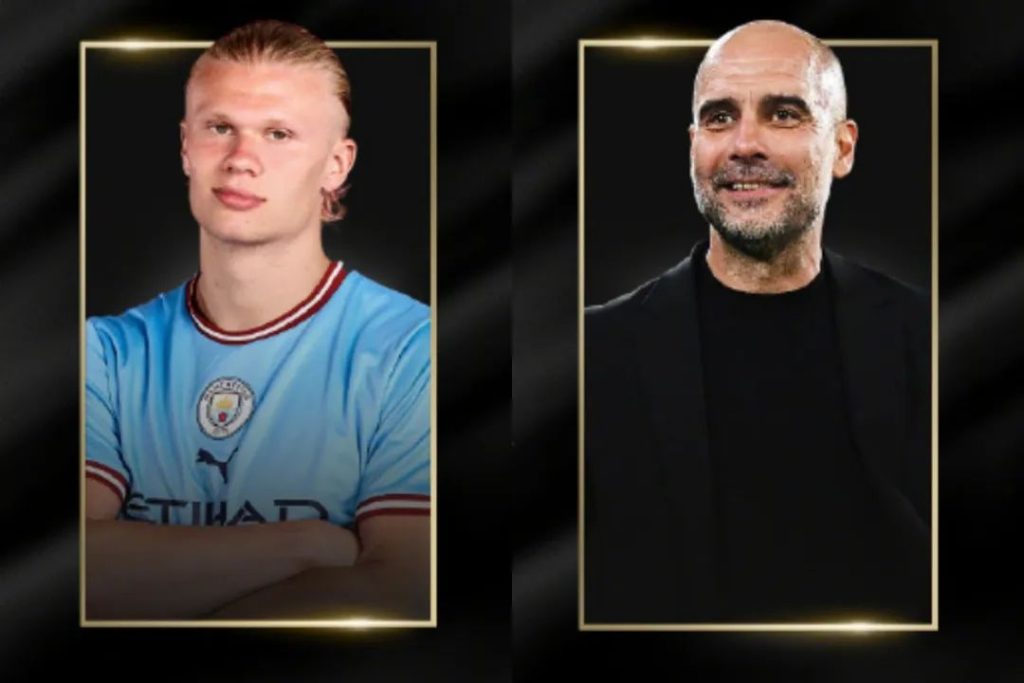 The fire of the new season's Champions League has ignited again, and the first round of the group stage match will officially kick off on September 19th. I hope that in the new season, fans can see more exciting games and feel the joy brought by football. Next, let's wait and see!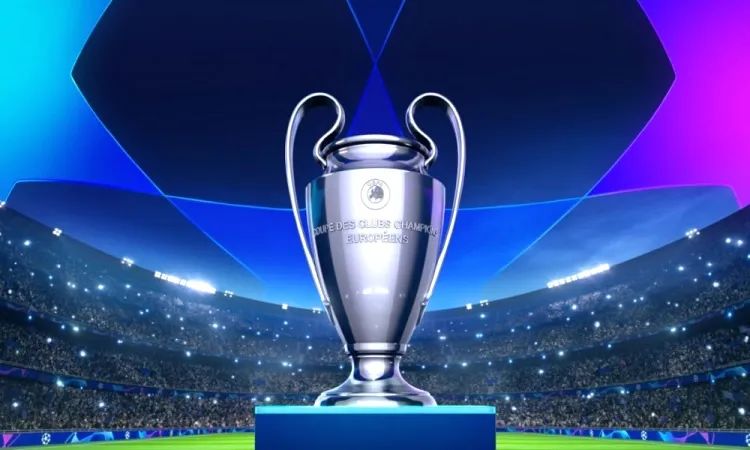 2022-23 Champions League schedule:
First round: September 6th/7th
Second round: September 13th/14th
Third round: October 4th/5th
Fourth round: October 11/12
Fifth round: October 25th/26th
Round 6: November 1st/2nd
Top 16 draw: November 7th
1/8 finals: February 14/15, 21/22; March 7th/8th, 14th/15th
Quarterfinals&Semifinals Lottery: March 17th
Quarter finals: April 11/12, 18/19
Semifinals: May 9/10, 16/17
Final: June 10th